What Is Good Mileage for a Used Car?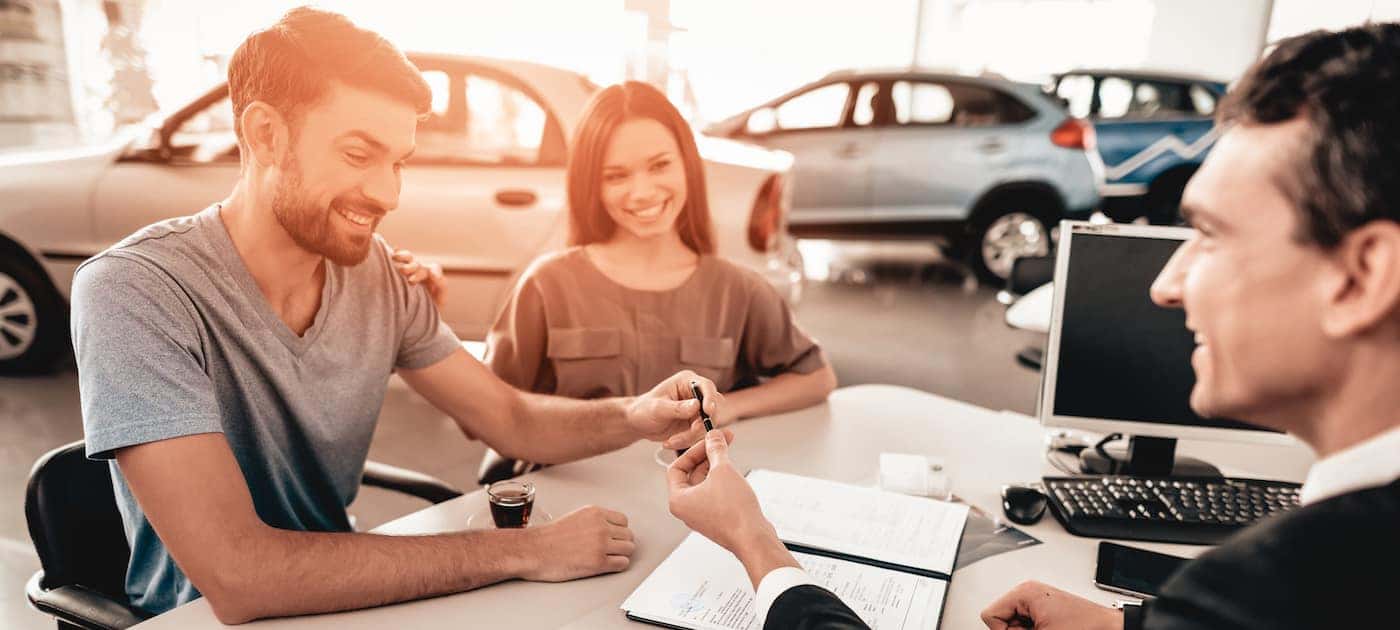 If you are in Mason shopping for a used vehicle, you'll want to make sure you are getting a high-quality model that will last you a long time, and mileage is one of the factors that can indicate vehicle condition. However, it's not the only factor to consider when purchasing a used car. Learn more about shopping for pre-owned models at your local authorized Land Rover Cincinnati retailer, and don't hesitate to contact Land Rover Cincinnati if you have any questions!
What Is Considered High Mileage for a Used Car?
It's inevitable that the older a vehicle gets, the higher the repair costs get, so most used car shoppers avoid higher mileage cars–100,000 miles is typically considered higher than average for a smart purchase. However, mileage shouldn't be a dealbreaker, as there are additional factors to consider. Assuming that the average driver puts about 10,000-12,000 miles per year on their vehicle, there are some factors at play to consider:
Year of manufacture: Within the last decade, car manufacturing has improved significantly, which means there are now more recent used models that will last well over 100,000 miles, and even past 200,000 miles.
How many miles vs. age of the car: A vehicle that is a year old with 40,000 miles on it may be in worse shape than a 5 year old vehicle with 60,000 miles on it, because it has been extensively driven in a shorter span of time.
Regularly Scheduled Maintenance: A vehicle with 15,000 miles on it that did not receive regular maintenance may have more issues than a vehicle with 30,000 miles on it that did receive regular maintenance. When purchasing, be sure to ask for proof of maintenance.
Additional things to Consider When Buying a Used Car
Vehicle History Report: A vehicle history report from the previous owner will show any repair reports, collisions, police records, and DMV records, that may tell you more about what wear and tear the car has sustained over the years.
Model Generation: Sometimes when a model with a great reputation is redesigned after a few years for the new generation or "iteration", it can go badly. Inversely, a vehicle that perhaps was less-than-stellar in the past may have been improved with a redesign. This can usually be sussed out on review websites like Kelley Blue Book or Edmunds.com.
Foreign Luxury Car Brands: Due to the cost of shipping high-end replacement OEM parts overseas, luxury vehicles can become expensive to repair. On the other hand, these brands often have excellent warranties if you are purchasing certified pre-owned, and luxury dealerships may provide perks while your car is being serviced.
Location: The Vehicle History Report will also tell you where this car has "lived"–dryer warmer climates like southern California are gentler on vehicles than places with lots of humidity like Louisiana or harsh winters like the Midwest and the Northeast.
Rely on Land Rover Cincinnati for Your Used Car Needs
Land Rover Cincinnati has a wide selection of low mileage used cars for sale near Lexington, KY, and you can even browse by used cars under $40K for a great deal on a luxury car. Another way to save on your next used car purchase is to take a look at our used vehicle specials today! You can also ask Land Rover Cincinnati questions about all things automotive, like liability insurance and more.
More From Land Rover Cincinnati
Are you curious about how many seats in a Range Rover you'll find when you open those cabin doors? The 2020 Land Rover seating capacity seats four or five passengers, depending on your preferred configuration. Choose the standard seating arrangement to make space for five or upgrade to the Rear Executive Class Seats for four…

If you are looking for an ultimate luxury SUV with a look that you won't see anywhere else on Mason roads, the 2020 Land Rover Range Rover is it. The flagship Land Rover model comes with a huge selection of interior and exterior color options so you can build the model to fit your style exactly, and…

How much can a Range Rover Sport tow? The 2020 Range Rover Sport offers up to 7,716 pounds maximum towing capacity, but depending on which of the six powertrain options you choose this towing capacity will vary. Explore the towing specs on the Range Rover Sport diesel engine, supercharged gas options, the MHEV (mild hybrid electric vehicle),…