How to Reset Check Engine Light on a Land Rover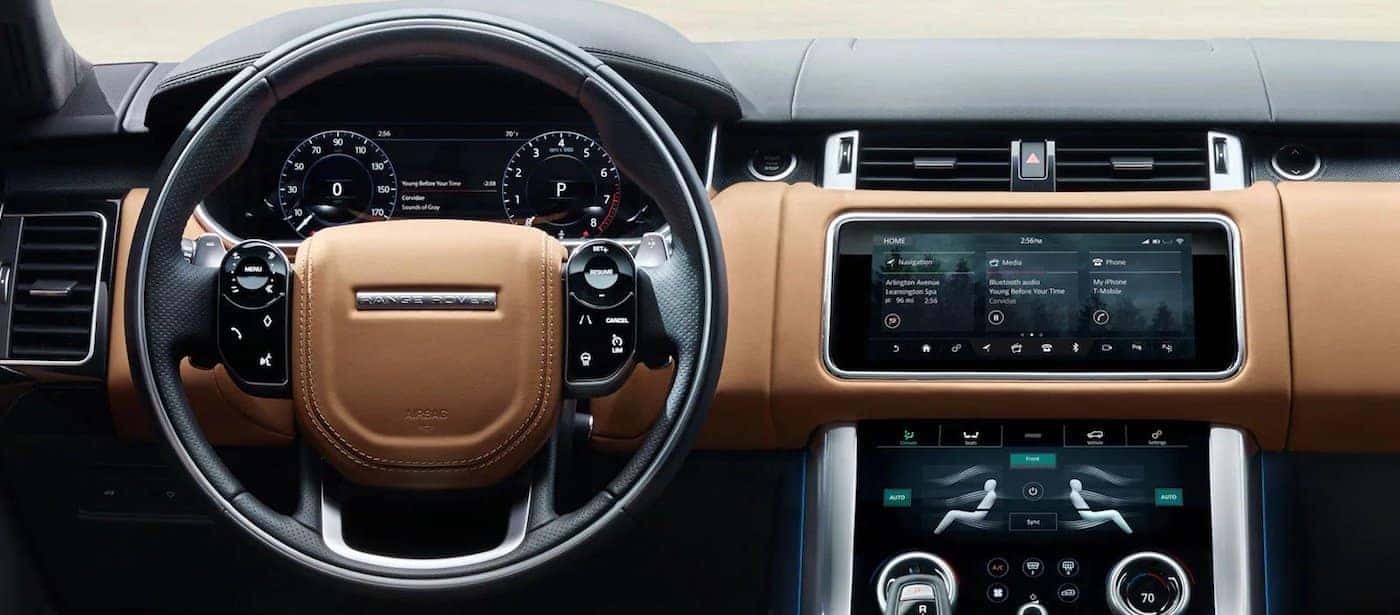 You've just set off on your Mason commute when an alert on the dashboard catches your eye. If it's the check engine light, don't worry — it's probably not an emergency that will make you late for work. However, it does mean it's time to schedule a quick service check-up to diagnose the issue.
The team of expert technicians at Land Rover Cincinnati specialize in Land Rover vehicles. Visit our Service Center in Cincinnati for a diagnostic test and service recommendations for your Range Rover Sport or Discovery. Read on to learn how to reset the check engine light:
Turning Off the Check Engine Light
Sometimes your check engine won't go off even after you've addressed any mechanical issues. That's because the electronic system governing the check engine light can become misaligned, causing the light to stay on even though your car doesn't need service. Fortunately, it's easy to reset the check engine light. All you need to do is reset your Land Rover computer:
Identify your battery's negative cable
Disconnect the negative cable from the battery
Wait 20 minutes so that all systems have shut down
Reconnect the negative cable
Keep in mind that resetting the computer could reset other electronic systems in your car, which you'd need to reset afterwards. Also, be aware that older vehicles may take up to 50 miles to fully recalibrate the computer and turn off the check engine light.
Why is My Check Engine Light On?
Practice good maintenance by always checking whether there's an underlying reason for the check engine light. This alert can indicate very minor issues (i.e. a loose gas cap) or serious engine issues that require attention ASAP. You can take the following steps to diagnose the issue at home:
Check your Land Rover owner's manual. Check your manual for symbols and alerts specific to your vehicle, just to be sure you're not mistaking the check engine symbol with another alert such as the Service Required light.
Look up the error code. Whenever your check engine light comes on, your Land Rover's computer automatically generates an identifying code for the issue. To check the code at home, you'll need a code reader, which you can buy from a service department. If you'd rather a professional take a look, simply stop by Land Rover Cincinnati for this 5-minute check.
Check your gas cap. One of the most common issues we see at our service center is a loose gas cap. Luckily, it's one of the simplest fixes of all!
Learn More About Land Rover Maintenance at Land Rover Cincinnati!
Whether you'll be doing DIY repairs in your own garage or taking your car in for service, contact us to learn more about new Land Rover prepaid maintenance plans, and our team is happy to walk you through how to reset the check engine light over the phone!
More From Land Rover Cincinnati
Are you curious about how many seats in a Range Rover you'll find when you open those cabin doors? The 2020 Land Rover seating capacity seats four or five passengers, depending on your preferred configuration. Choose the standard seating arrangement to make space for five or upgrade to the Rear Executive Class Seats for four…

If you are looking for an ultimate luxury SUV with a look that you won't see anywhere else on Mason roads, the 2020 Land Rover Range Rover is it. The flagship Land Rover model comes with a huge selection of interior and exterior color options so you can build the model to fit your style exactly, and…

How much can a Range Rover Sport tow? The 2020 Range Rover Sport offers up to 7,716 pounds maximum towing capacity, but depending on which of the six powertrain options you choose this towing capacity will vary. Explore the towing specs on the Range Rover Sport diesel engine, supercharged gas options, the MHEV (mild hybrid electric vehicle),…