Your 2018 Kentucky Derby Outfit Guide with Vineyard Vines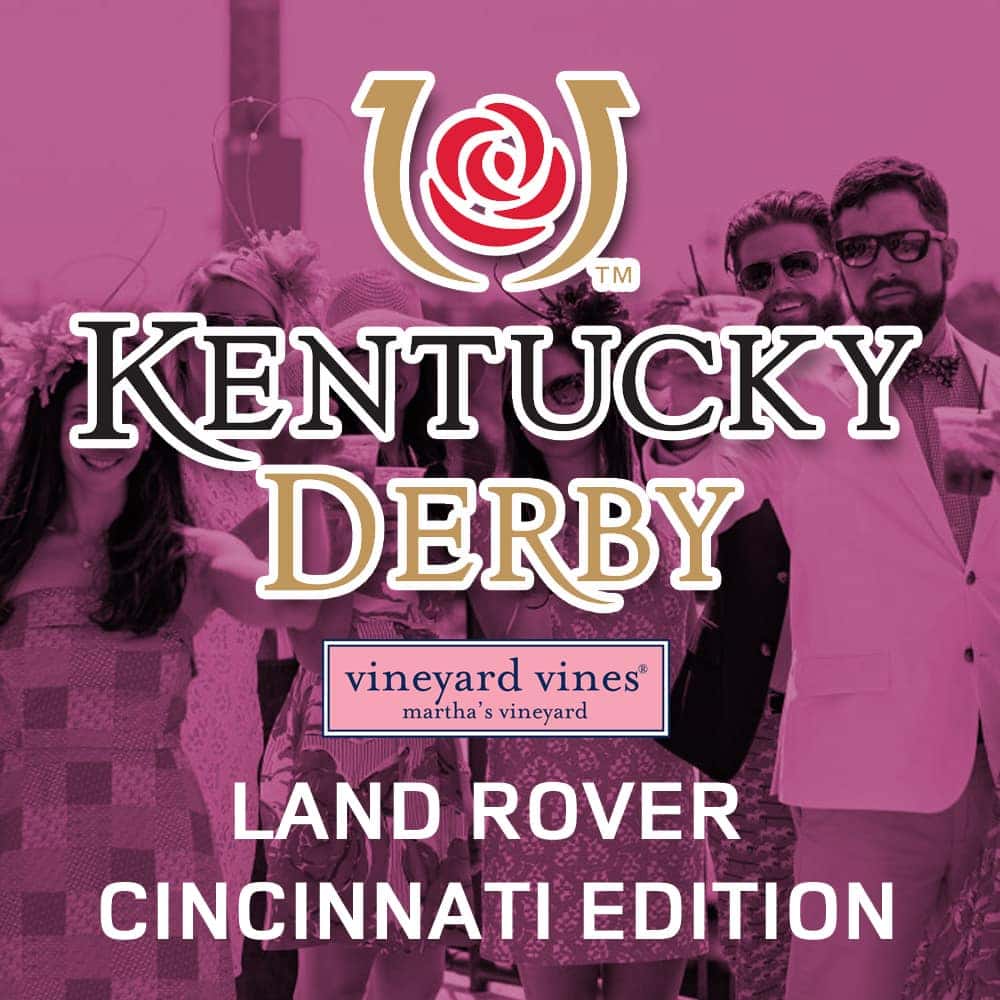 With the 2018 Kentucky Derby right around the corner, we sat down with Sales Manager and Vineyard Vines fanatic Ricky Bumgardner to discuss his 2018 Derby Day Outfit.
Q: Why Vineyard Vines?

Ricky: "Vineyard Vines is a true feel good brand. Every time that I visit a store there is always something new. Their colors are bright and bold and that is definitely my style. When you look at the individuals who started the company it is very clear that they are hard workers and it is now paying off. I should have created and sold ties like they did so I missed the boat there. If you do not know their story, they have it on the wall at all of their locations. It's pretty cool."

Q: What separates Vineyard Vine from other brands?

Ricky: "I will tell you that the first time that I visited a Vineyard Vines store was at the Kenwood Towne Center right down the road from Land Rover Cincinnati and I was blown away with customer service from the moment I walked in. I feel that their brand as well as customer service mirrors what we are doing here at Jaguar Land Rover Cincinnati. They are the definition of the two foot rule because every two feet you walk in their store you are asked if you are doing ok or need any help. I love that. It's addicting to me."

Q: How does the Derby, Vineyard Vines and Land Rover tie together?

Ricky: "Land Rover has played a major role in the equestrian community over the past 30 years and we participate in the Land Rover Kentucky Three Day Event in Lexington, KY. With Vineyard Vines being in what I call a luxury brand, the Derby, Land Rover and upscale clothing is a true pairing. You will see a lot of Vineyard Vines apparel walking though our showroom regularly so the proof is clearly there."

Q: How did you come up with your style at Vineyard Vines?

Ricky: "I am a big blue checkered guy therefore you will see a lot of royal blue in my closet or Instagram feed (@rbumgardnerjr fyi, lol). There is something about the Sailors Red pants that always brings me in. I have a little too many of them to be honest, haha. I go with the Slim Fit Chinos as you will see in the photos. Slim fit is where it's at today and I will stick with those because they have a great feel even being slim fit. All you need is a nice fun blazer and VV is the definition of fun when it comes to blazers. Even their ties are trendy and what is cool is that they typically have a belt to match. This was a very easy outfit to pick out. I will say that I am more excited to see the true Derby pattern suits that will be out there because typically those individuals are having a good time. Maybe two or three Golden Road Mango Carts to be exact."

Q: Any advice for those who have not visited a Vineyard Vines location?

Ricky: "Go to Kenwood. You will not be let down. Even if you do not make a purchase, you are going to receive a warm and friendly greeting. I love that they will take the items and have them sitting at the desk so that I can continue to look around which is always a problem. Setting up the dressing room, offering a small beverage and gift wrapping the items with nothing but smiles makes the shopping experience enjoyable. I never worry about the total  that I spend because it is very hard to find A+ customer service and this location, the Newport Beach location, Orlando location… all of them that I have been too are just amazing. There is something in the water there and apparently it tastes good."
If you know Ricky then blue is THEE shirt color and this Carleton Gingham Classic Stretch Tucker Shirt will be the perfect Derby top. $98.50
The pants are where the money is and The Greenwich Chino Slim Fit Pants in Sailors Red is the only color of choice for Derby Day. $165.00
Everyone needs a fun belt like the Kentucky Derby Boaters & Bowties Canvas Belt. $65.00
Blazers are a must and so is this Unconstructed Chambray Blazer. $295.00
Socks… No! Just… no! Throw your finest leather loafers on and get to steppin'.
Are you ready for the 2018 Kentucky Derby? We would love to see your Derby Outfit. Use the hashtag #CINCYJLR on Facebook, Instagram or Twitter. For more information on Vineyard Vines and their 2018 Kentucky Derby Line please visit the Kentucky Derby Collection or visit their Kenwood Towne Center Location directly outside of the Kenwood Mall. "Let them know that Ricky from Jaguar Land Rover Cincinnati sent you!"